The Nigeria Center for Disease Control has confirmed 108 new cases of Coronavirus in the country.
As at 11:30 pm 23rd April there are 981 confirmed cases of #COVID19 reported in Nigeria.
This makes the total confirmed cases in the country 981 with 78 new cases recorded in lagos state and 14 new cases recorded in FCT according to the daily update by the NCDC on Twitter.
108 new cases of #COVID19 have been reported;
78 in Lagos, 14 in FCT, 5 in Ogun, 4 in Gombe, 3 Borno, 2 in Akwa Ibom, 1 in Kwara, 1 in Plateau
Discharged: 197
Deaths: 31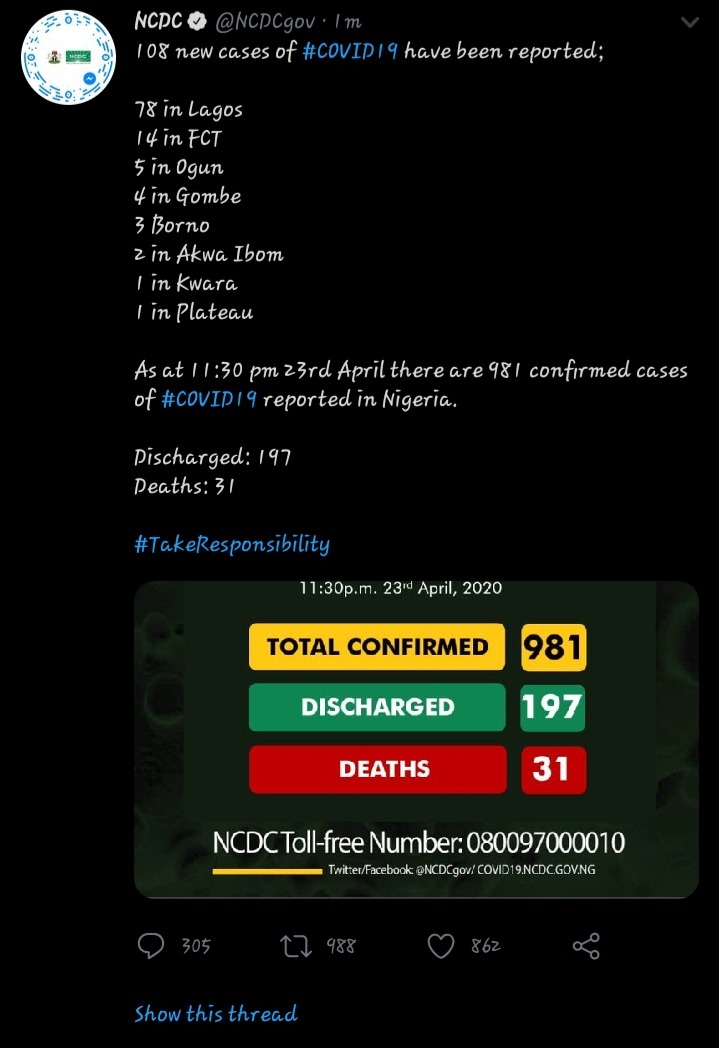 As at 11:30 pm 23rd April, cases by state:
Lagos-582, FCT-133, Kano-73, Ogun-29, Katsina-21, Osun-20, Oyo-17, Edo-17, Borno-12, Kwara-11, Akwa Ibom-11, Kaduna-9, Gombe-9, Bauchi-8, Delta-6, Ekiti-4, Ondo-3, Rivers-3, Jigawa-2, Enugu-2, Niger-2, Abia-2, Benue-1, Anambra-1, Sokoto-1, Adamawa-1, Plateau-1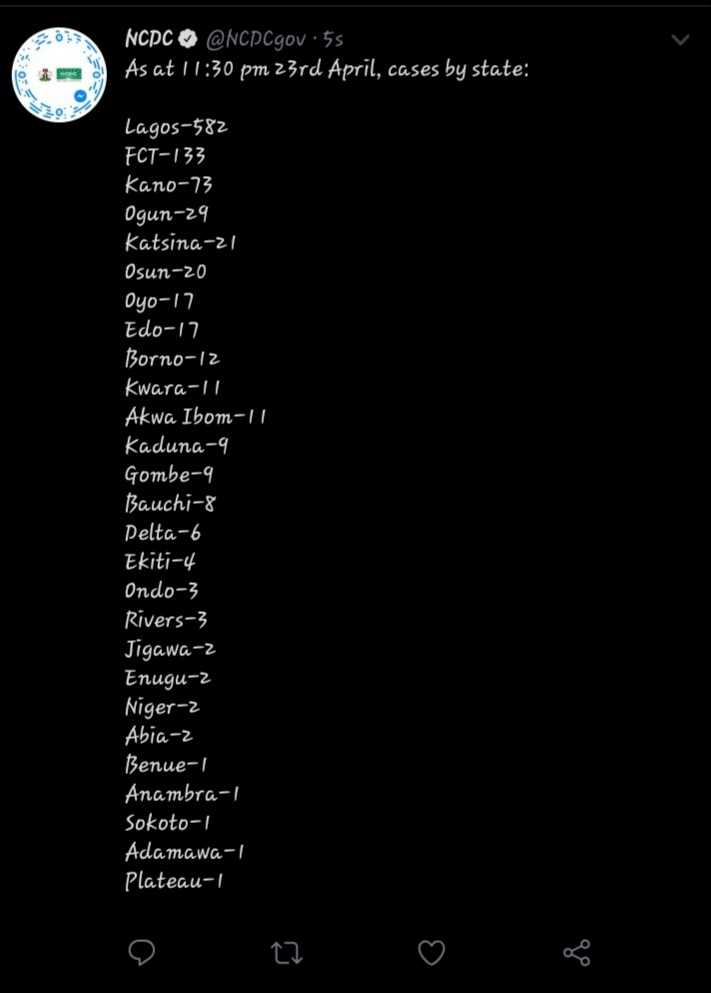 #NCDC
#STAYSAFE
#STAY@HOME
#TakeResponsibility
Kindly comment and share…